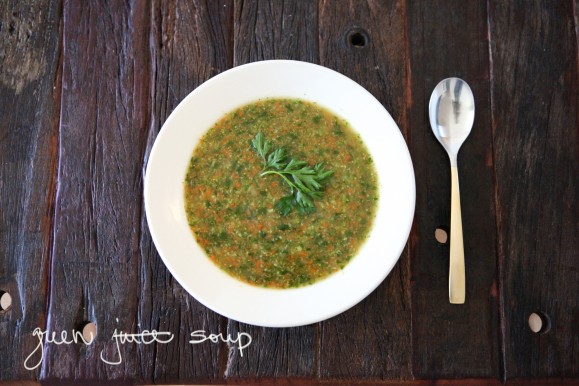 Have you been playing with the thought of finally trying that green juice everyone is talking about? Or perhaps you're already a green juice regular but it's just way too cold outside to even start thinking about putting more cold into your body?
Well, that's when my GREEN SOUP comes into play!
It's tasty and it warms your heart. It's easy to make and you can keep it up to 3 days, perhaps it's the best way to start that green juicing 'thing'?
What do you need? Some kind of blender, any will do. A medium size pan and as many of the ingredients listed below as possible. If you miss any of them, not a big deal, get as much as you can for higher vitamin intake and mineral content. I promise 100% of the minerals will stay put, even when cooked.
Here we go:
Serves 4, all ingredients organic if possible:
Garlic  – 2 cloves. No need to worry about your breath, this one ain't like my immunity booster, I promise.
Onion  – half. Who doesn't like onions?
Broccoli – 1 head.
Ginger – medium size.  To help absorb all these nutrients.
Carrots – 2 medium size. Unpeeled!  Great for skin, the beta-carotene does the trick.
Spinach – a medium bunch.
Arugula – a medium bunch. My favorite!
Celery sticks – two. Don't worry you won't even taste them.
Parsley – a small bunch.
Freshly ground black pepper – half a tea spoon.
Milled chia seeds– teaspoon. To keep us running (not to the bathroom, just outside).
Lemon juice– squeezed on later. Vitamin C intact.
3 cups of water
If these aren't enough, you can always add some basil, watercress and any other herbs you like.
7 quick steps to GREEN SOUP: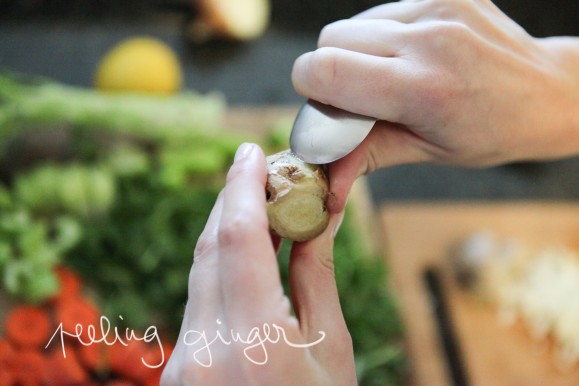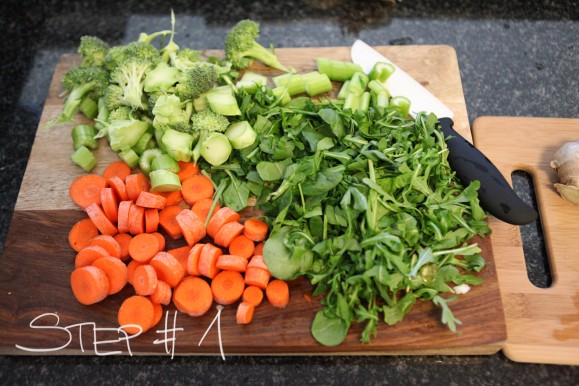 1-Roughly chop up all the ingredients.
(Tip: the best and quickest way to peel ginger is with a teaspoon. It took me years to figure this one out).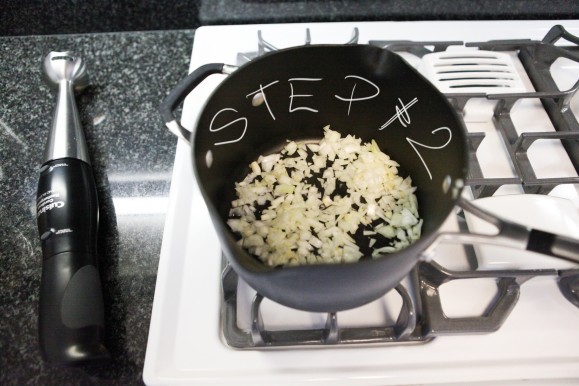 2- Heat a teaspoon of coconut oil in the pan, add garlic and onion and sauté for a minute.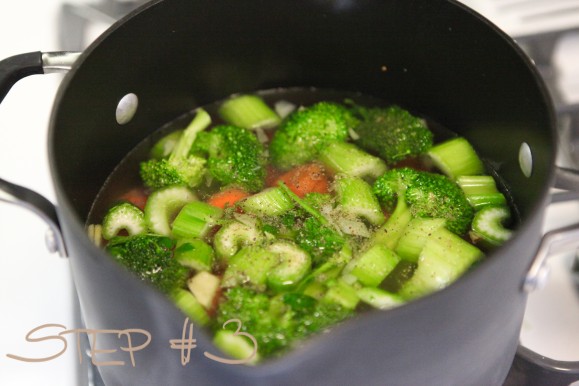 3- Add all your 'hard' vegetables such as broccoli, carrots, celery sticks and ginger.
Immediately add 3 cups of water, sprinkle some pepper and bring to the boil.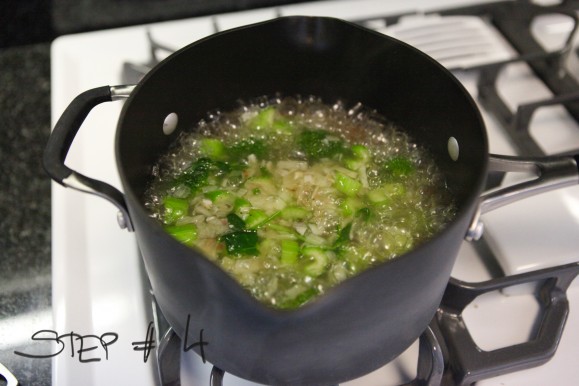 4- Boil for about 8 minutes or until the vegetables are quite soft.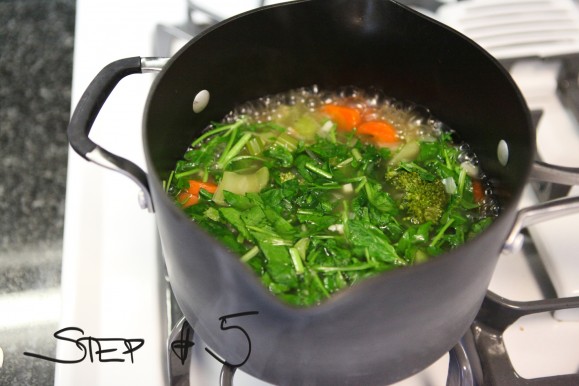 5- Add all your 'soft' veggies now such as rocket, spinach, parsley and any other herbs you're using, also your milled chia seeds.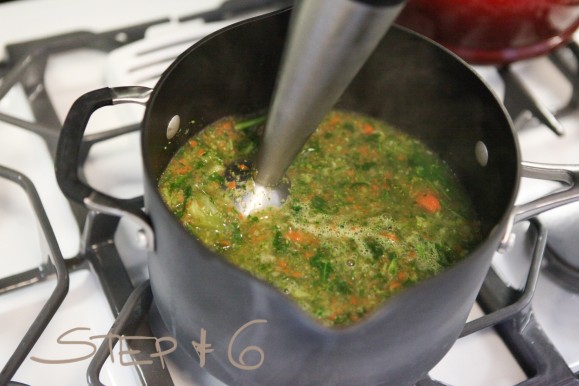 6- Blend it all.
7- Serve the soup with a bit of fresh lemon juice.
SIMPLE!