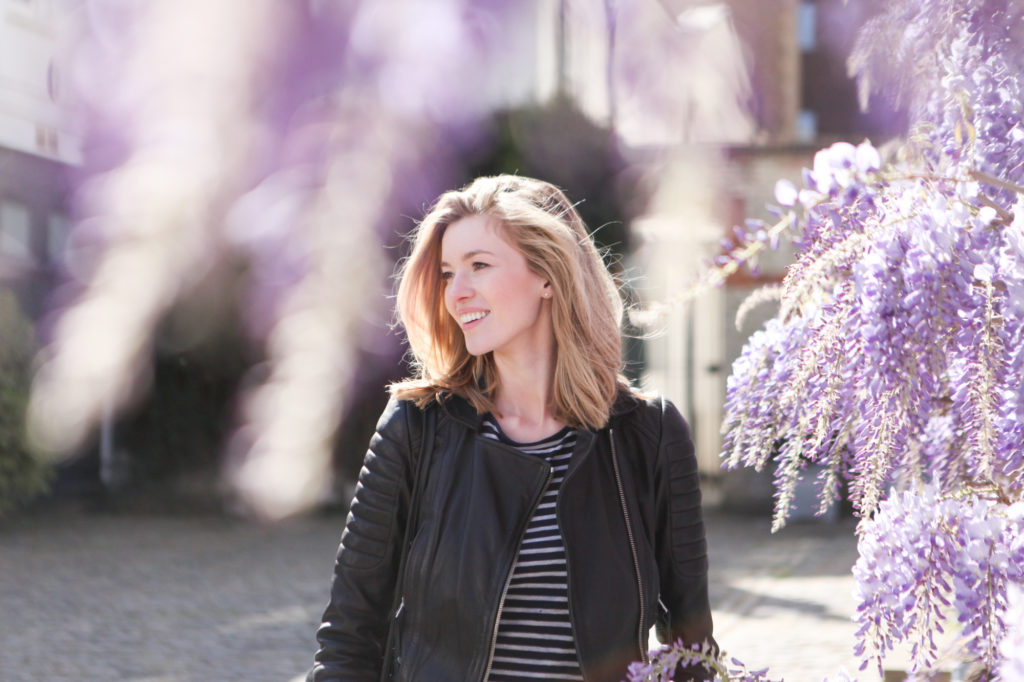 Alex has been my friend for a very long time, we don't like to say how long as it shows how old we are.
Our paths crossed so often around the world, it felt like someone up there wanted us to meet and we just weren't getting it.
We started modeling around the same time (a long, long time ago) and we first met in a Parisian elevator when visiting our agency current agency.  We said a polite hello and then Alex mentioned a cockroach she was fighting the night before in her apartment, I immediately found her both funny and a little weird, I still do! When I got home I looked up the word 'cockroach' in my huge English-Czech dictionary, that at the time I had to take everywhere, I cleaned my apartment twice that night.
We continued to cross paths at castings in Paris, London & New York, always just a nod and a smile, then one day I flew for a job in Ibiza. It started on the plane, I was traveling so much I think my body decided to give up? Painful ringing in my ears, a high fever and hallucinations just to start. I could barely stand by the time the clients walked into my room to discuss the shoot. However, instead of taking me to hospital, they immediately panicked about the shoot and decided it was my fault- why didn't I call and let them know I was sick? They finally left and I fell asleep. When I woke, the cockroach girl was sat on my bed, she assured me that it was an easy-going, not to worry, I'd be fine. She brought me soup, water and Aspirin, she was so lovely and kind, a real guardian angel. I woke  a little better and was able to get through the shoot, I was then rushed to hospital! When I asked about the girl, I was told she had already returned to Paris and that her name was Alex.
One year later while waiting at a casting studio in New York, a gorgeous blond girl squeezes in next to me and asks, "I don't know if you remember, we met in Ibiza?" "Oh my God" I replied, "of course, you're Alex!" Well from then on, the meetings were less accidental and more planned. We've never really managed to live in the same city for more than a few months at a time, but we've always managed see each other and stay together, in London, New York, France, Warsaw and lots of other corners of the world. She's awesome, she's weird, she's crazy and she's my family.
Alex has now lived in London for 5 years and she knows the place! She researches hidden treasures, she knows where things are happening, where to get the best coffee, exercise and food. I can't think of a better person to show you around my favorite city. Here's the "London City Guide, by the one and only Alex":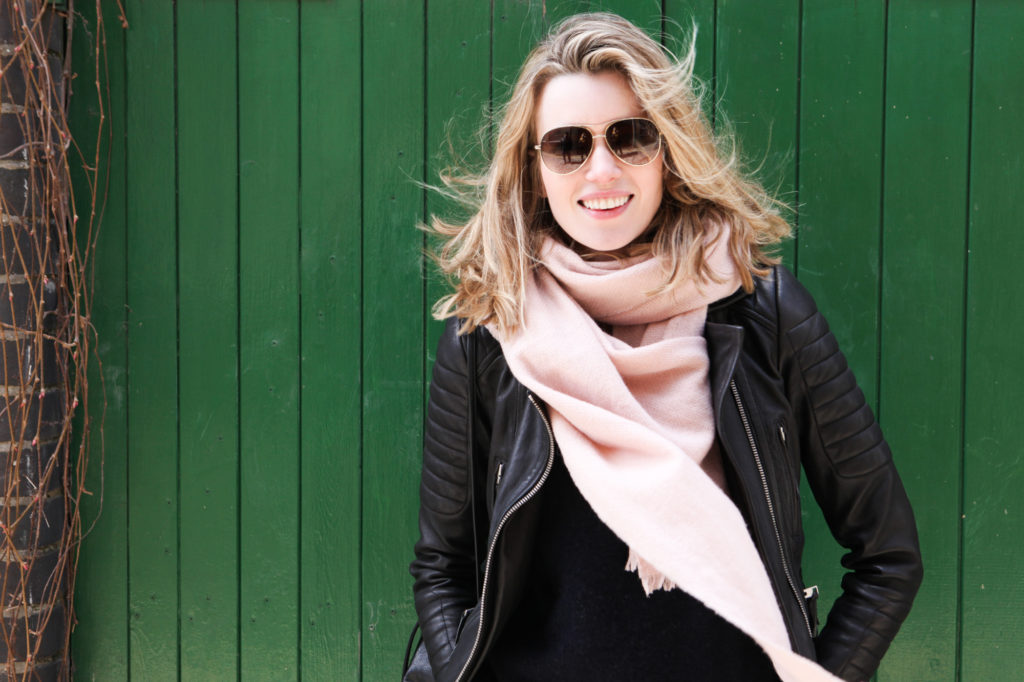 Columbia Road Market, London
First, and most important of all, where do you like to get a coffee in London?
I have a few favorite spots in London, but there are so many good places for a coffee. I think you should just walk in to a coffee shop you like the look of, if you like the style of the place, you'll probably like the coffee too.
South of the river, there are two great cafés. One is 'Brickwood', where they have a nice thick long black and an adorable piccolo (macchiato). The other one is 'Fields' with splendid blends of coffee, great for a nice espresso full of flavour.
When I'm in Soho I like to stop by 'Flat White', which is a small place run by Aussies and their caffeine drinks have a real kick!
In Shoreditch, there is the lovely 'Allpress Coffee' espresso bar. Really small, but really good. And I never say no to a long black in 'Caravan' or an espresso at 'Taylor St Baristas'. Although the biggest discovery was "bulletproof" in the Whole Foods Market. It's a coffee made with butter and coconut oil. It's a real sensation! Either you love or you hate it!
And for a really nice frothy ice coffee try 'OPSO'. This Greek restaurant wins the award for the frothiest foam in the whole world! At least for me!
You have the most beautiful and effortless style. Where do you shop in London? 
I try to mix and match, in my wardrobe you'll find different things from different stores. I still like to shop at Vanessa Bruno and Maje (there was a time in my life when I lived in Paris) and I'm so glad that I can find these stores in London now. Recently I became interested in some Polish brands too. "Bunny The Star" is my favorite. They make comfy, sweatshirt-like clothes, but really stylish too.
In London I like 'All Saints', but when I have some time off I go to Westbourne Grove in Notting Hill, there are a few cute little stores I like to explore.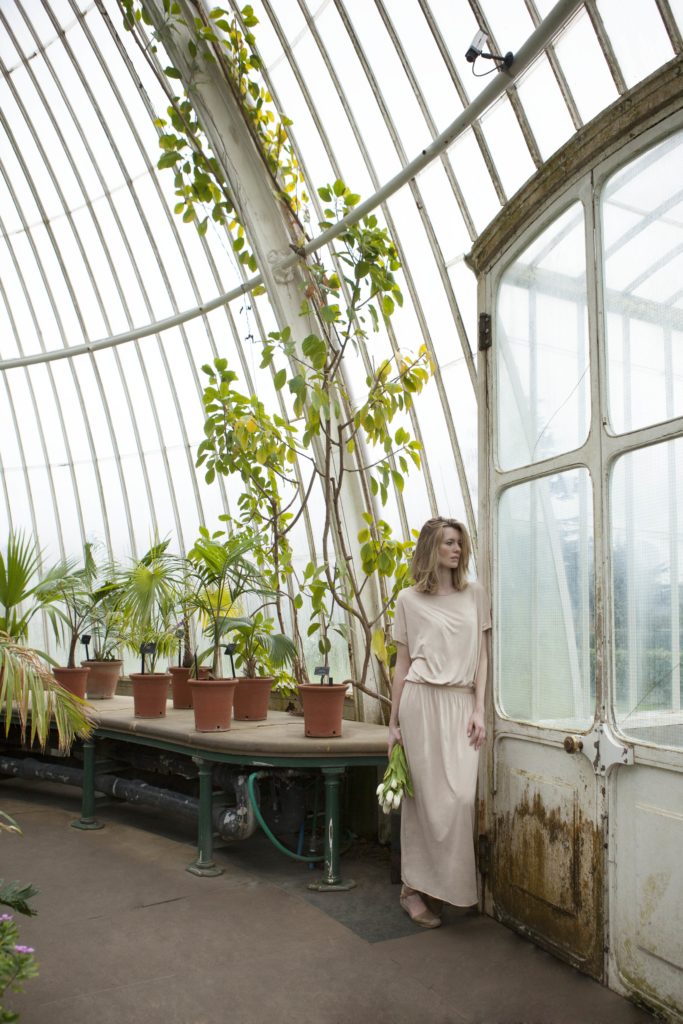 Alex wearing "Bunny The Star" dress in Kew Gardens, London
Any vintage shop favourites?
Actually I discovered a great store a while ago and whenever I'm in the neighborhood I try to pop in. It's called 'Sign of the Times' and it's in Chelsea.
Mani/pedi, who does it well in London?
My absolute favorite is 'Cowshed', but I reserve it for special occasions. I love the atmosphere and the whole ambiance. They have super-comfy armchairs and the welcome drink is a glass of prosecco.
You're currently studying Graphic Design at the Central Saint Martins, what are your favourite museums? 
I like V&A and Tate Modern. They are my number ones.
The other ones that I would personally recommend are: 'Wellcome Collection' (lots of creative kids comes here to draw;)), 'Museum of Brands, Packaging and Advertising' (an absolutely great collection of all kinds of consumption goods) 'Pollock's Toy Museum' (a bit creepy, but in a good sense) and of course 'Design Museum' with its great once a year 'Design of the Year' exhibition, which is a must see in my opinion.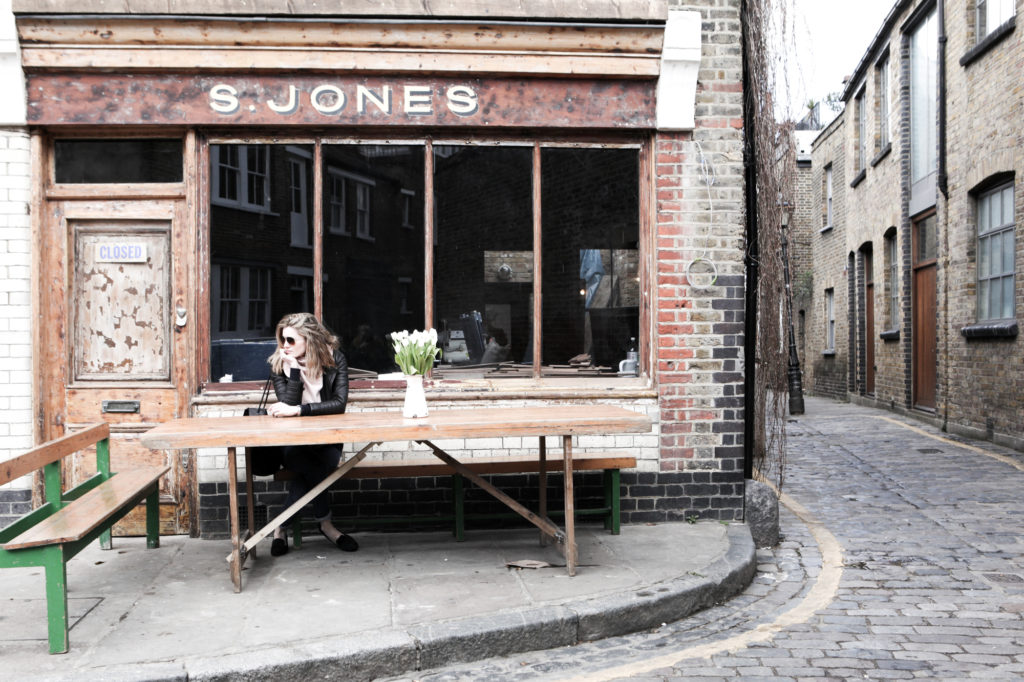 Hackney, London
Where in London do you find inspiration for your designs the most? 
I love going to the museums, but even more I love going to the galleries. If you find yourself in Soho you must see at least two to three galleries on Savile Row or 'The Photographer's Gallery' (a very compact place, but interestingly designed with four floors of well selected photographs).
I look for inspiration in the books stores as well (I like Daunt Books in Marylebone) or I walk around Shoreditch. Colombia Road with its little stores is by far the most incredible place, in spite of the fact that it's open only on the weekends.
Where do you relax?
I don't think that you can relax in London. This city is stimulating, fun, exiting.
To relax you need to catch a train and go behind its borders, to me there is no better place to "breathe" than Highgate Wood or Wimbledon Common park.
In London I would rent a sun bed in Hyde Park or I enjoy renting the bikes and riding around the city. This is my idea of relaxing time.
You're a Pilates person, what is your favourite studio?
I workout at 'Bootcamp Pilates' and I still go to the same studio even after we've moved home. It feels so good!
Where can a girl get some nice green juice and a healthy lunch?
My new discovery is 'Tanya's Café'. It's close to 'Sign of the Times'.
Any date night favorites? Do you have a local bar that you like?
Oh, gosh.. I guess I'm not a party girl.. Sometimes I go to 'Barts'. It's a tiny place with good drinks.
Most favorite restaurant? And what do you usually get on their menu?
Food…. How much time do we have? How much do you want to know?
There are so many places. It's hard to mention every single one, but I'll try to do my best:
First of all I love Soho for good food. There are many good, small places like 'KOYA Bar', 'Spuntino' or 'Ceviche'.
In 'KOYA' I usually go for kinoko udon and kuro kakuni (pork belly).
'Spuntino' is good for all four sliders, but my favorite still remains ground beef&bone marrow. And the toast… truffled egg toast… so delicious!
In 'Ceviche'.. Ok. That's gonna be so cliché, but actually.. I go for ceviche..and pisco sour. If you don't know this Peruvian drink, you need to try it. It's a must!
In 'Balls and Company' you'll find a nice selection of four different types of meatballs (and fish balls) and classic sauces.
For a quick, but delicious snack or lunch to go, I choose 'Princi'. It's a beautiful place for a real Italian focaccia and salad.
For finer dining, try 'Bocca di Lupo'.
From Spanish cuisine, I can recommend 'Jose' and 'Laxeiro' tapas bars.
'Dashoom' is an all-day Indian street menu in 3-story high Bombay-style cafe with vintage decor, marble tables and ceiling fans. The menu has lots to offer. My favorite still remains the lamb cutlet.
And 'Granger & Co' – a real Aussie dining with an easy going style.
Their ricotta hotcakes or scrambled eggs are sensational! Chicken schnitzel is always amazing and Pavlova is to die for..
But London's best food is not only to be found in the restaurants. There are so many good food markets around, just to mention a couple: Borough Market (by day) and Brixton Market (by night).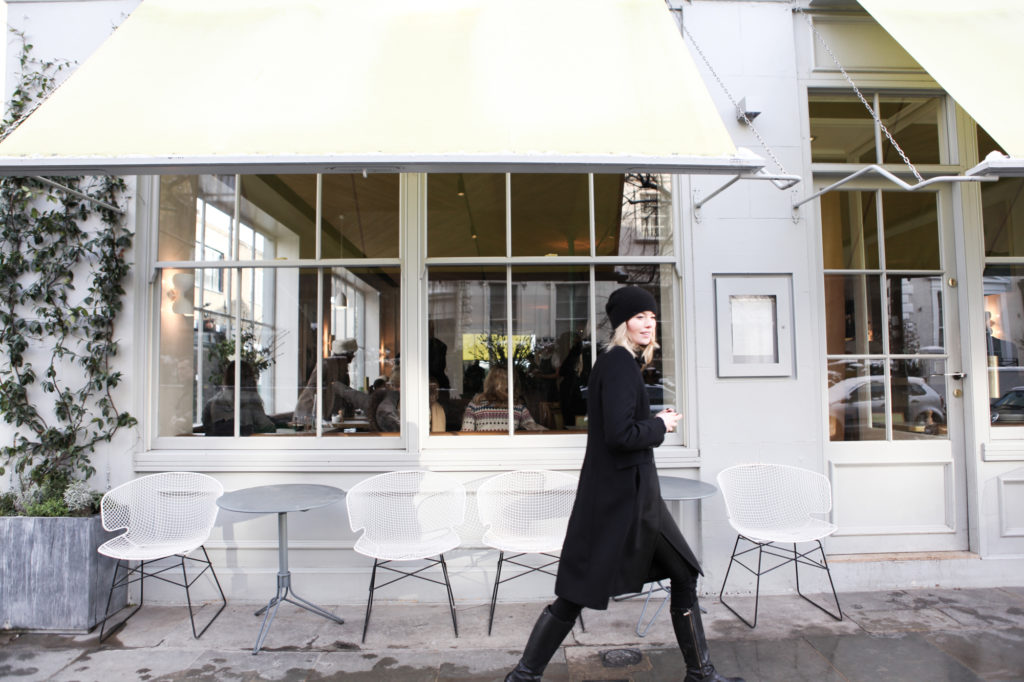 Granger & Co in Notting Hill
If only I had a day in London, what shouldn't I miss under any circumstances?
I think anyone who comes to London JUST for one day is simply mad!
There is so much to see and it's simply not even enough to see it during the whole weekend..
What I would suggest is to walk around Shoreditch and Hackney and soak the atmosphere of these places. Explore stores, coffee shops, pubs and tiny streets with great graffiti work.
Or wonder around Soho, Chinatown and Mayfair area.
I think it's much better than spending the day in a museum. Get the real spirit of the city instead, even if that would mean getting soaked in the rain..
And for a sunny day I would recommend taking a small boat down the river and going to Hamptons Court to visit Henry VIII..