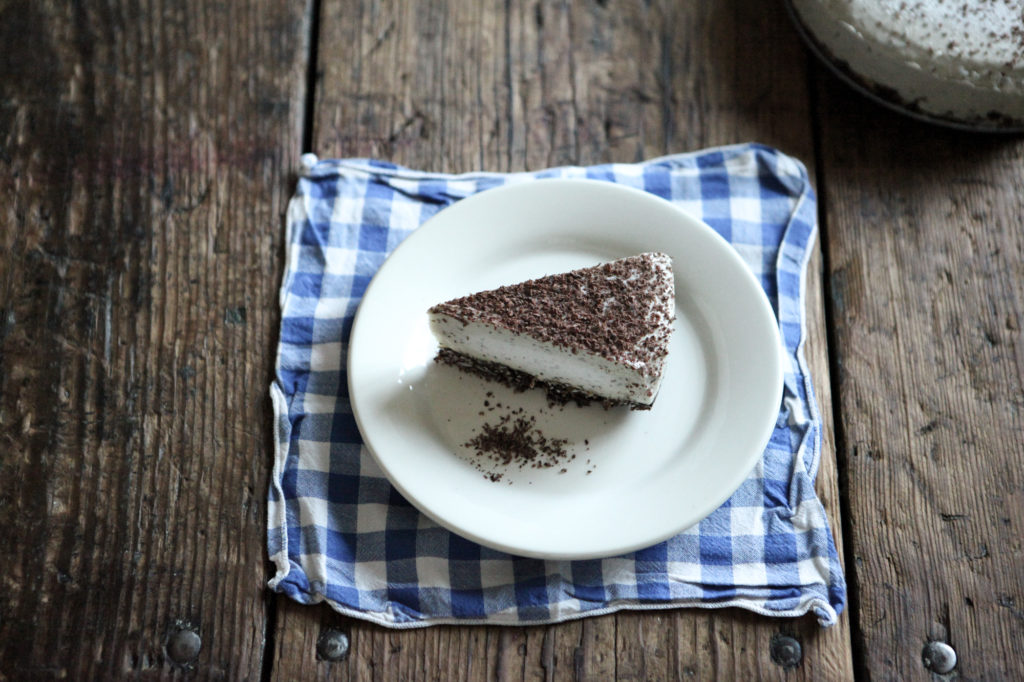 Here's another one of my favorite healthy places from around the world– Wild Food Café, it's a serious fuel stop for me in-between castings.
My friend Olivia told me about this amazing raw vegan place located right in Covent Garden, London. Once you get to Neal's Yard, it's up the stairs on the first floor, second if you're an American.
For lunch, come early to get a spot at one of their long tables. The menu is buzzing with options and you can't walk out of here without tasting their wild kale chips.
If nothing else, come here for the sweets. I've eaten one of the most delicious and healthiest desserts ever here, hands down. Their bannofee pie is out of this world! I even had to ask for the recipe so I would be able to share it when I'm back in the US. So here it is, I've made it a few times already for dinner guests and it is the most popular dessert to date: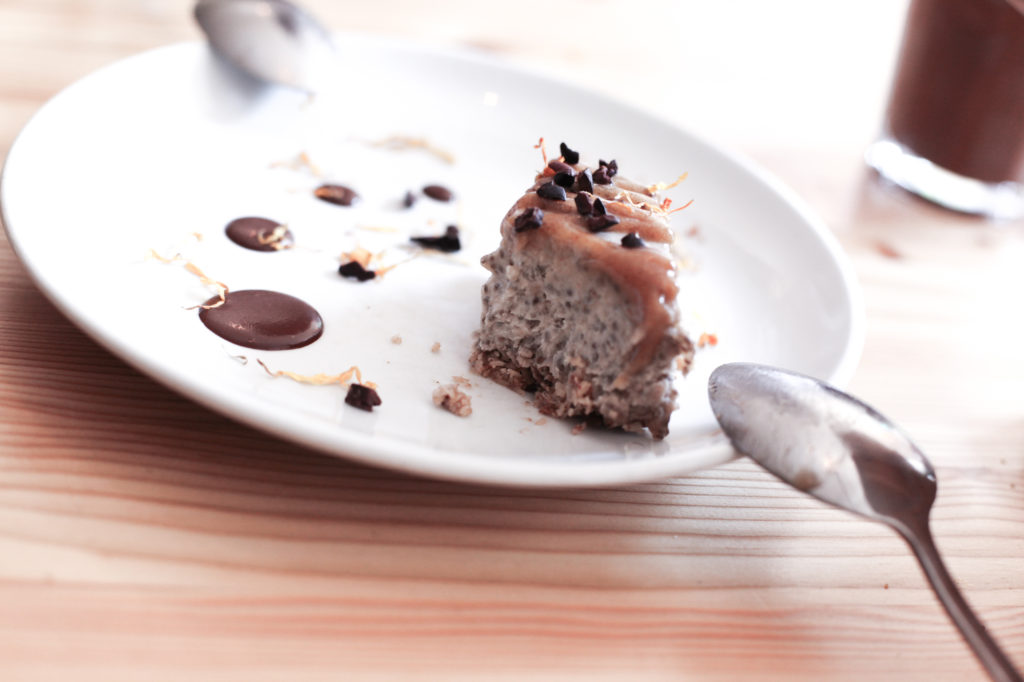 Banoffee Pie at Wild Food Café, well what's left of it, I couldn't take a picture fast enough.
Nut Free Raw Banoffee Pie:
You'll need:
9 inch (23cm) round tray
powerful blender
For the base:
2 cups coconut flakes
1 cup of pitted apricots (pre-soaked in water for a few minutes, they're easier to work with)
1/2 cup pitted dates (preferably pre-soaked for a few minutes again)
1/2 cup white carob
pinch of good quality sea salt
For the middle:
1 avocado
3/4 cup of good quality (preferably homemade) coconut milk
5 ripe bananas
juice of 1 lemon
1/2 cup of maple syrup
1/2 cup coconut cream
1/2 cup coconut oil
1/2 cup of organic vanilla extract
4 tbsp chia seeds (soaked in 8tbsp of coconut milk)
optional:
raw chocolate for decoration
Start by blending all the 'base' ingredients first. Dates and apricots are easier to work with when pre-soaked in water for a few minutes.
Now fill your round tray with the base mixture. Press thoroughly and place it in freezer to set.
After washing your blender, blend coconut milk together with avocadoes first, then add bananas, lemon juice, maple syrup and coconut cream. If your coconut cream is too hard, still in its plastic packaging, place it in a big bowl filled with hot water. In a few minutes you should have runnier consistency. Last but not least, add coconut oil, vanilla extract and pre-soaked chia seeds into the mixture and blend like there's no tomorrow.
Pour all your 'middle' ingredients over your base now and again, place in freezer for at least 2 hours.
You can sprinkle it with some grated raw chocolate.
Now you can have people over and be prepared to hand them down the recipe!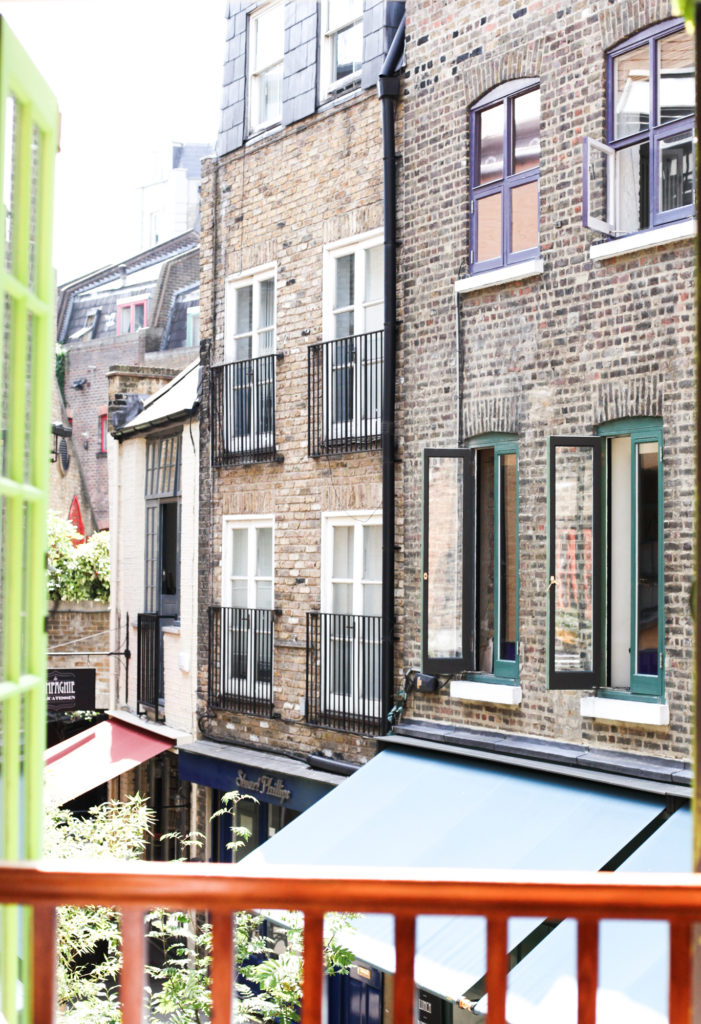 Neal's Yard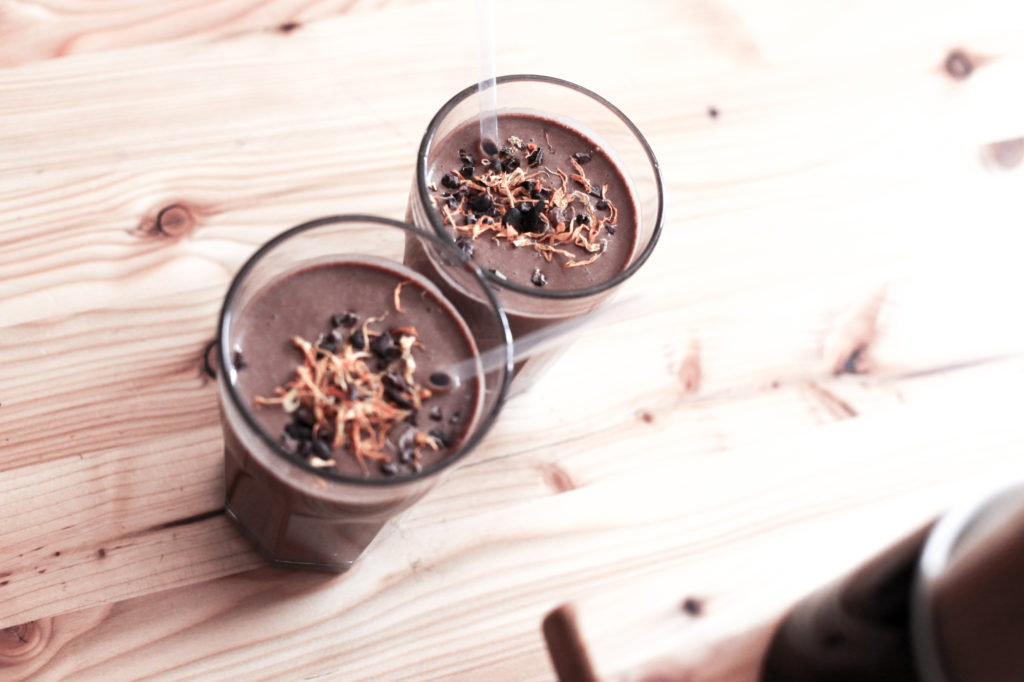 "Forgotten Ecstasy Smoothie"
Wild Food Café, 14 Neal's Yard, 1st Floor, Covent Garden, WC2H 9DP, London
More from HEALTHY EATS: