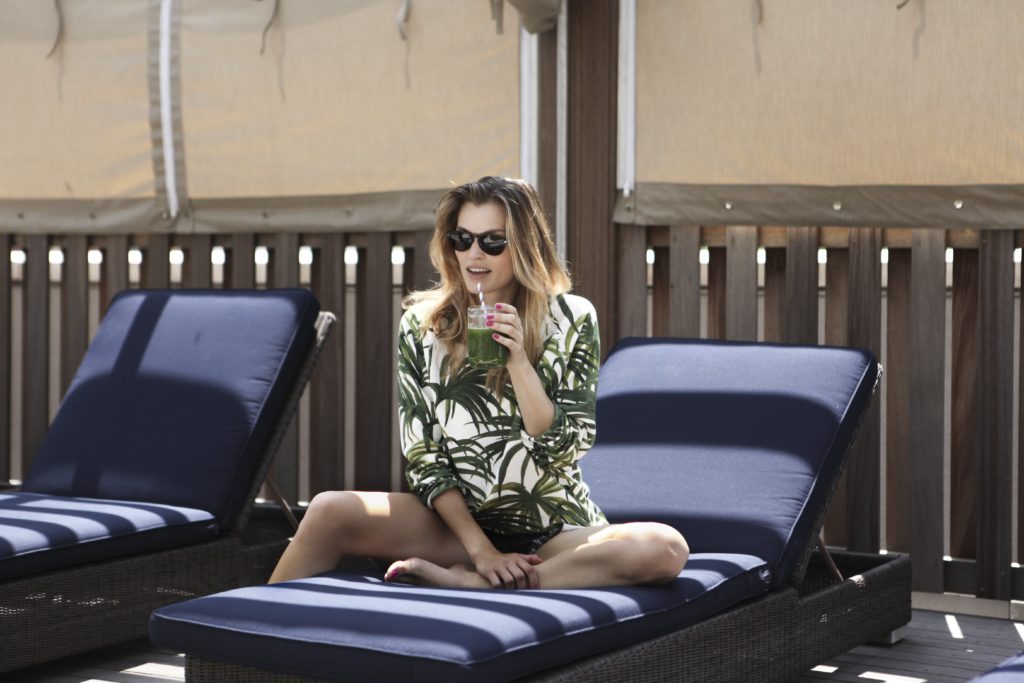 Palm leaf print is a serious weakness of mine, as is banana leaf print. I can't really explain where this little 'obsession' comes from, nor when it all started; all I know is that I love the print as much as I loved eating bananas when I was a child.
I suspect it stems from food rationing during communism when I was growing up in the Czech Republic. The food truck would rumble into the village and allow one banana per family member, these tropical, exotic looking yellow fruits blew my mind, it was the most amazing treat possible, subliminally that must have stuck with me, as they still feel like an amazing treat today! (Do not forget to check out my recent Banoffee Pie recipe).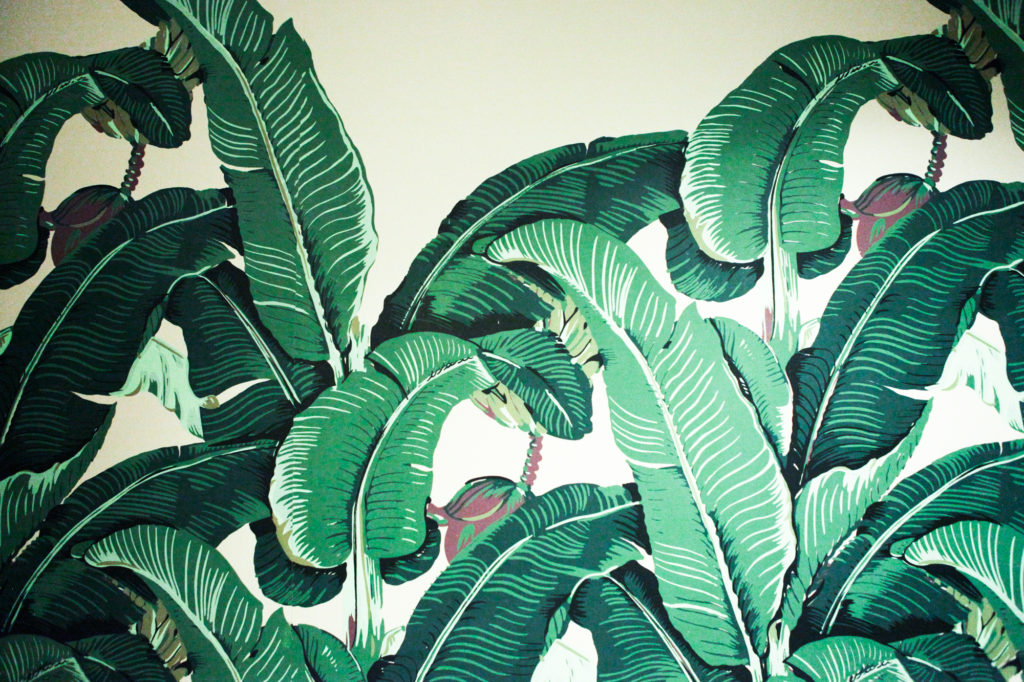 The Beverly Hills Hotel wallpaper
So, when we got to stay at the Beverly Hills Hotel in LA, with its unique and legendary Martinique banana leaf wallpaper, it felt like Christmas, as it did when I first walked into House of Hackney! This amazing London based fabric and clothing store is a true gem. Their palm leaf print is spot on, so crisp, clean, yet jungle-y  and adventurous at the same time. This place is a must visit if you find yourself in Shoreditch.
I already bought a few yards of the palm leaf print (thank God they deliver to New York), so I'm busy at work sewing a few outfits. Last time I visited I got this sweatshirt from them.
Sometimes things that make us happy are as simple as a banana!!
London Shopping Guide:
  House of Hackney, 131-132 Shoreditch High Street, London, E1 6JE