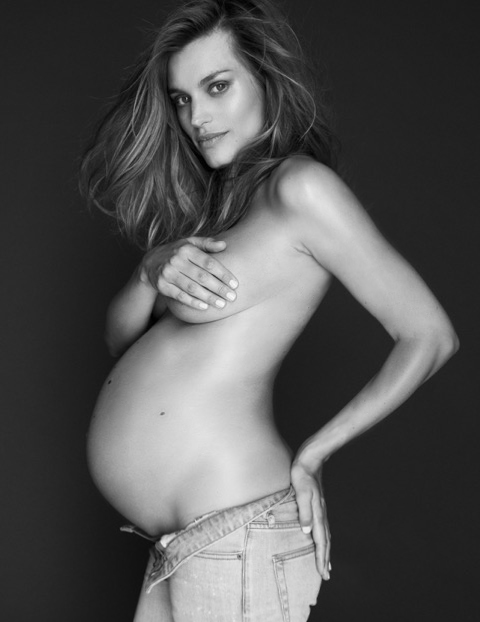 Last week I shared some of my struggles during pregnancy, real learning curves for me. I got many lovely messages from you, pregnant and want-to-be-mums, who shared how helpful the article was to them, so thank you! That's exactly why I wanted to share my story and it means a lot to get a feedback.
I'm so ecstatic to share that our baby boy, Milo Sebastian Cooper arrived on August 1st 2016 at 4:12pm in New York City. He followed a 37 hour labour, after I was admitted to hospital with a high fever and and infection, this was the very last pregnancy challenge that came our way and, it was all so worth it!
So on the flip side of my 'struggles' and so I don't put anyone off. Here is what I loved about pregnancy and the qualities I'd love to keep, even when not pregnant:
1- Confidence
I don't know what it is, be it the hormones or perhaps the responsibility for another life, but, I've felt so confident and have 'stuck to my guns' more that ever. It could be a maturity/ aging thing too, but I do think it was impending motherhood that did it for me. More than any other, I hope this characteristic will stick around.
2- Not sweating the small stuff
I'm a perfectionist, sometimes not in a good way. I work hard and push myself, so when something doesn't work out, even the smallest thing, a bad photoshoot or not passing an exam, it gets me down. With pregnancy, going through the health issues and worries about my little one, these things went completely unnoticed. As long as we're healthy, that's all that matters, I no longer worry about the small stuff, my marathon time or a messy house for a while. I'm now an official, 'un-perfectionist'.
3- People are generally nicer to you
This is something that probably won't last, but I really enjoyed how people around me were kinder, more chatty and really lovely. The bigger I got, the nicer they were. They shared their stories, congratulated me, and felt for me in the summer heat, what a nice world to live in.
At 9 months pregnant, still no-one offered me their seat on the subway, in fact, I even had a guy race me and proudly take a seat from me. I know it's NYC and everyone's super tired, stressed & busy, but still, move your asses, New Yorkers! Of course, I didn't sweat it!!
4- Body confidence
I'm aware of things about my body that I could improve, because of the job I do, I'm also told this by others quite often. I'm told my hips are too big, so are my shoulders. I've learnt to work my way around it and exercise the hell out of it. With pregnancy, all the body issues simply disappeared. Learning, what my body can do, how adjustable and capable of change it is and of course that small fact, it's capable of creating a human being, I really don't sweat my wide shoulders anymore.
Another huge plus was not having to suck my stomach in during photoshoots, although I still did sometimes, as I'd forget, it's just force of habit. On the other hand, my brain didn't keep up with my growing belly. In my mind it was always smaller than I thought. I can't count how many times I tried to squeeze past my husband and the fridge to get into the kitchen, thinking there's a load of space, only to get stuck again. A few weeks ago I was trying to pass a person
in the aisle on a plane. His eyes wide open, head turning side to side, trying to gesture, as politely as possible, that it just won't work, well it didn't. Hopefully it will work the other way around as well and I'll be so nicely surprised how small my belly is, now that our little one is no longer a bun in the oven.
So good luck, pregnant ladies. For me, the journey is over for now. It's been an awesomely bump-y ride!
---
Photo by Robert Clyde Grima