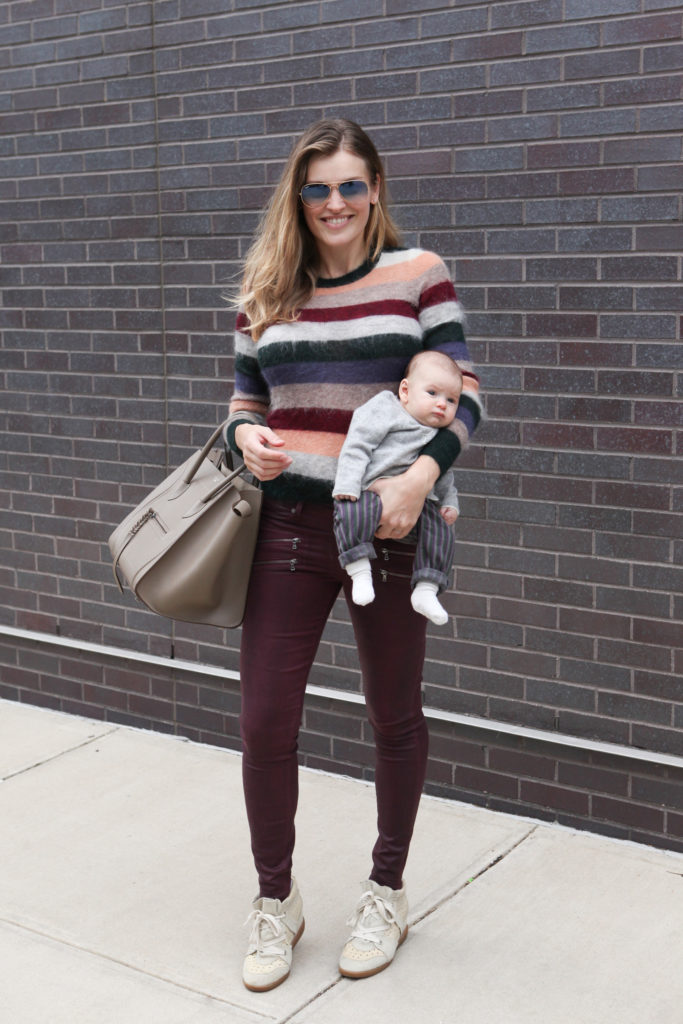 Two months have passed since my baby boy's birth and, I still can't believe I'm a mum. It still doesn't feel real, in the same way that pregnancy didn't. I thought I'd catch on by now, yet still I feel like any minute, someone's going to come and say: "Thanks for watching him for me!" Perhaps I never believed such an amazing thing, this little miracle, a piece of magic, could have happened to me, or that I could be this happy. It may be a cliche, but it's true.
Apart from the obvious, being a new mum, has brought some other amazing gifts, that I love. So ladies, go for it!
1- Seeing everything with fresh eyes
Today, when I went for a run, I got to appreciate it more than ever. I haven't run in such a long time, I missed it, but mostly, I really got to appreciate this little time I had to myself. I'm sure it has a lot to do with hormones as well, but I looked around and explored more than ever, enjoying this fresh autumn day. I remembered, once again, why I started running in the first place, it's my moving meditation (not just more marathon training) and I enjoyed every minute of it, every turn, every little step, almost as if it was my first run. In a few moments, once again, I'll be back with my little one and be a full time mommy, that never sleeps and sometimes I feel like a milk factory, but that's okay, that's the magic of it all.
From another perspective, I enjoyed this run with fresh eyes, through my little ones eyes, who inspired me to look at things his way, look properly and enjoy every little bit with all newfound curiosity. My little baby boy makes the whole world new, exciting and inspiring again. The way he looks at cars, planes, leaves, New York City, the way he'll explore his first snow and sand on the beach, there's just so much to come and I can't wait!
2- Multitasking maniac
The other day I was able to breastfeed my little one when stood up in a post office while applying for his passport. At the same time I managed to reply to all my emails, as well as schedule my health coaching sessions for the weekend. From there, I went for a casting with my little one in tow. I always thought I was a multi-tasker, but I had no idea what multitasking really was, until I became a mum. I feel like us women we're designed to operate in this kind of way, millions of things at once and manage really well. I think that's why I was never able to do just one thing or one job at a time. Bring it on, I'm getting better at this every day.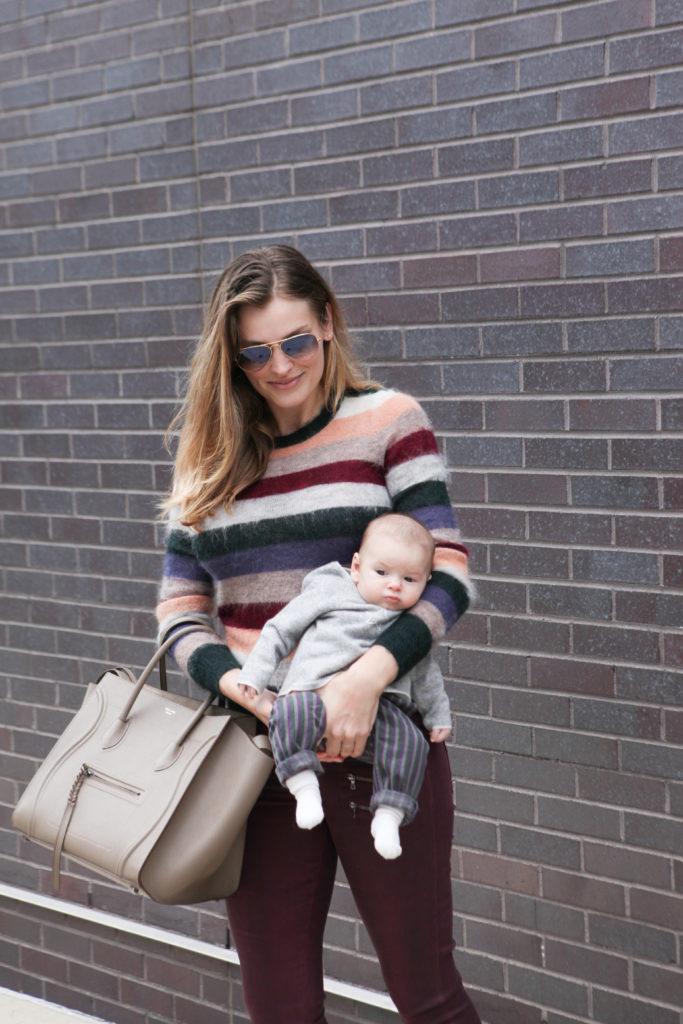 3- Priorities master
I'm more focused than ever. My life happens in 2-hour intervals, in-between feeds. My baby is a very active one too (#MiniCooperinTopGear), so if he gives me an hour long nap during the day (divided into 15min intervals), that's a good day, so obviously every minute counts. There's no time to spare and if I may say so, I sometimes manage to do more in a day then before he was born and I was never a lazy person. There's no time to waste on silly things, no time for perfectionism.
Also, as I already mentioned in my pregnancy article, it's all about the big things these days, the small silly stuff goes unnoticed, who cares if I haven't cleaned the house?!
4- Seeing your husband in a new light
Don't get me wrong, I know how lucky I am and how much I love my hubby. Without his help and support I wouldn't have been able to do two schools and two jobs at once, but now, even more so, I see what an incredible and unbelievable man he is. Without him, I have no idea, how I'd manage!
Seeing your baby with his dad is magical, it puts your relationship to yet another level. Love just tripled in our family, if that's even possible and I have more admiration and love for my husband than ever. He was so helpful during labour I didn't even want to punch him in the face…… much!
I'm wearing: Sweater: Isabel Marant Etoile; Pants, Paige; Sneakers, Isabel Marant; Sunglasses, RayBan; Bag, Celine
Milo's wearing gifts from friends and aunties. Sweater, Baby Zara; Pants, Liberty London; Socks, Jefferies Organic Socks