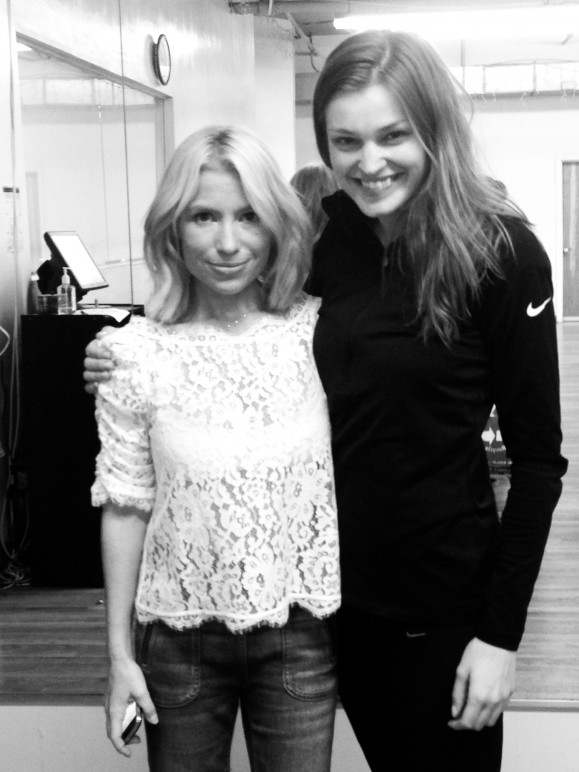 I consider myself a tough cookie when it comes to sports and working out. I'm not saying I'm an Olympian or anything like that, but I have done my share of exercise in life.
As you all know I'm a bit obsessed with Tracy Anderson's Method & Metamorphosis. I have been doing her exercises & dance cardio for over 2 years now, 6 days a week. I'm also an avid runner and do yoga and Pilates regularly. I'm soon to be a certified health counselor and fitness trainer, but let me tell you I WAS NOT READY FOR THIS!
I signed myself up for a training course with Tracy herself. I thought it would be amazing to finally meet her, even-though in my head she's an old buddy as I see her every day, who cares that she's 2 dimensional and on my computer!
I repeat, I WAS NOT READY FOR THIS! After 2.5 hours of exercising on day 1, I was the closest I've ever been to fainting and there were still two more days to go. However, the motivation was there in heaps, a happy Tracy jumping in front of me and making it look so easy (only 10 months after giving birth!), forces you to keep going. Tracy likes to heat up the room and do all the cardio and weight workouts at high temperatures, forget bikram yoga, you'll sweat like you've never done before.
She is so amazing, genuinely helpful and excited to help every woman have the most amazing body she deserves and has always dreamed about. There are no more excuses about your genes, Tracy will override them with an energetic spirit.
It's a BLOODY HARD WORK but it works! This woman rocks!
Here are the nutritious meals I was provided with by the company during my workout days. They were super delicious and it made life so much easier. I'm super inspired to make these meals myself. Will keep you posted with the recipes!